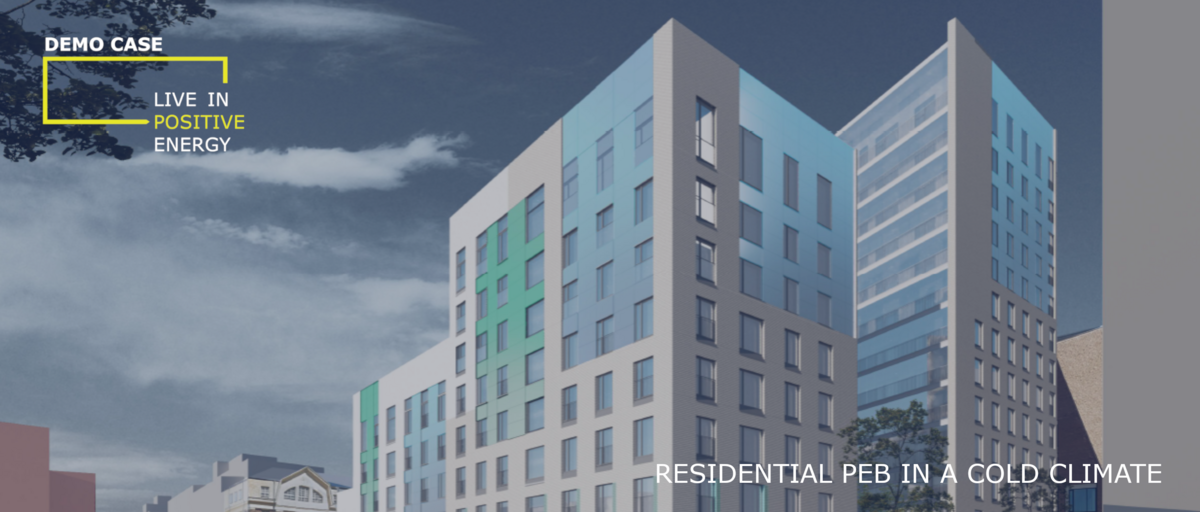 The EXCESS Positive Energy Building (PEB) in Finland is being developed in the Finish capital Helsinki close to the sea side. Located in the fast developing Kalasatama smart district, the building will serve mixed residential, commercial and gastronomical uses.
The EXCESS demo building consists of eight floors and is to support the transition of Helsinki's building stock. By demonstrating the viability of nearly zero and positive energy solutions for residential and mixed type of buildings, the project is to contribute to the facilitation of a new low-carbon standard for the housing sector in the city.
Key technologies & innovative solutions
The energy system in place for the Kalasatama PEB is a hybrid geothermal energy system. It combines semi-deep geothermal energy wells with coaxial collectors in ~800 meter deep boreholes, heat pumps, PV panels and solar thermal PVT (combined PV and thermal panels) that will produce electricity and heat for the building. To increase temperature levels to a suitable level for space heating and domestic hot water, the hybrid energy system utilises heat from the PVT panels, ventilation and ground source heat with heat pumps. The building structure, heating, ventilation and air conditioning will be designed as energy efficient as possible. To optimise the overall energy system performance, an integrated smart control system enables demand response and two direction electricity trade.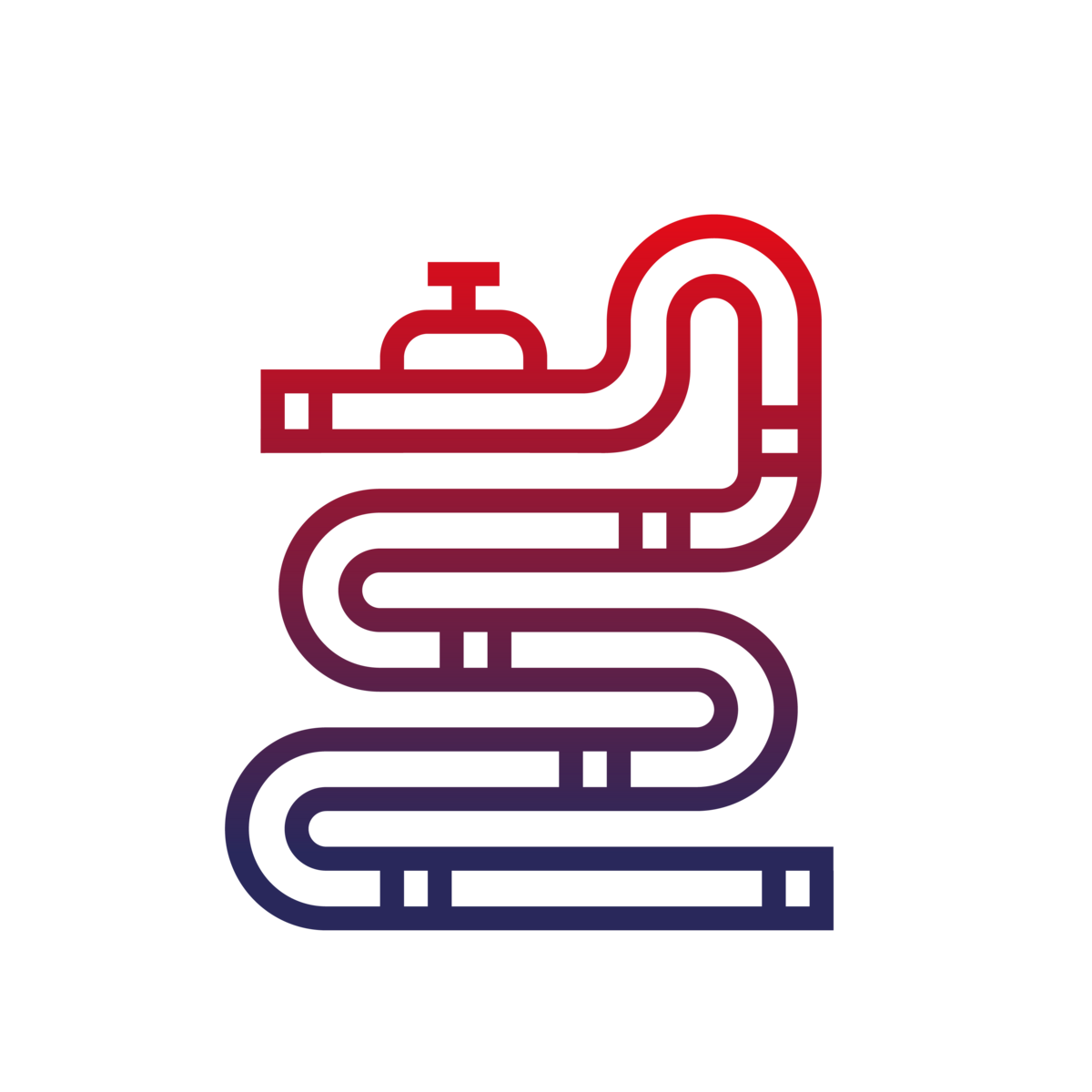 Heating & Cooling Technology
Geothermal energy wells for heat and cold: Semi-deep geothermal wells (600-800 m) and ~140 kW heat pumps.
Smart control system
Optimisation algorithms to control a hybrid energy system according to weather forecasts and energy markets developments for flexible demand response and two direction electricity trade.
Energy generating facades
Renewable solar energy generated by PV facades (304 m2) and solar thermal PVT panels on the roof (336 m2).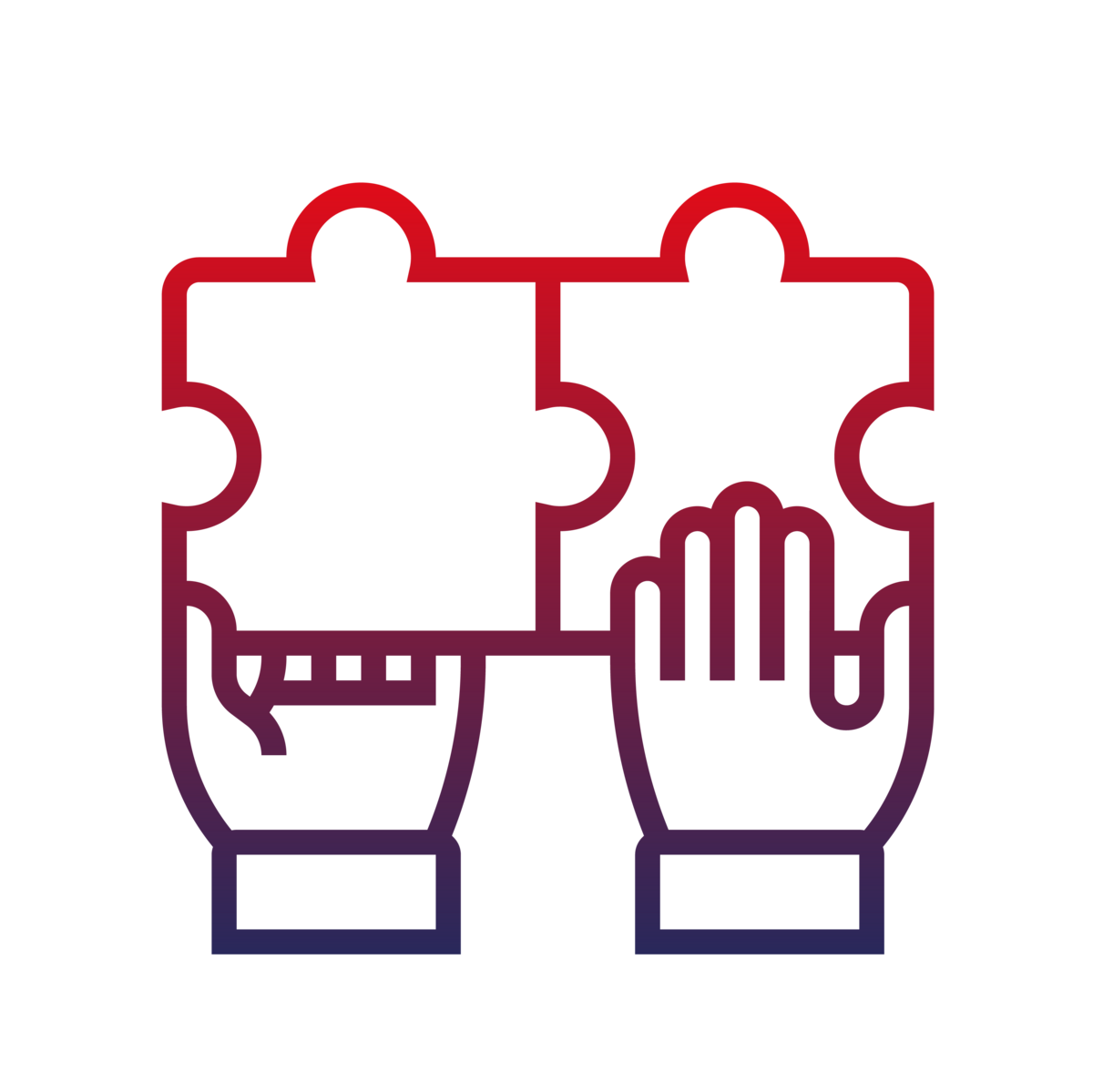 Holistic energy and mobility approach
The building complex will include a rental car service to decrease the needs for parking space and expensive underground parking halls in dense living areas.
Upcoming milestones
Plans and procedures for obtaining a building permit have been completed and were followed by a more detailed planning period, including specifications for energy system optimisation. Marketing of the apartments is foreseen to kick-off in March 2021 with sale to start in early summer 2021. Pre-construction, including cleaning of the plot in time for construction start in September 2021 will be ongoing from April – August 2021. The complex is to be completed for inhabitants to move in by May 2023.
Further information & resources
As a H2020 funded project, in-depth and technical information on the demo cases is made available to the public in the form of reports and other publications that can be downloaded via the EXCESS website (a selection of these is included below).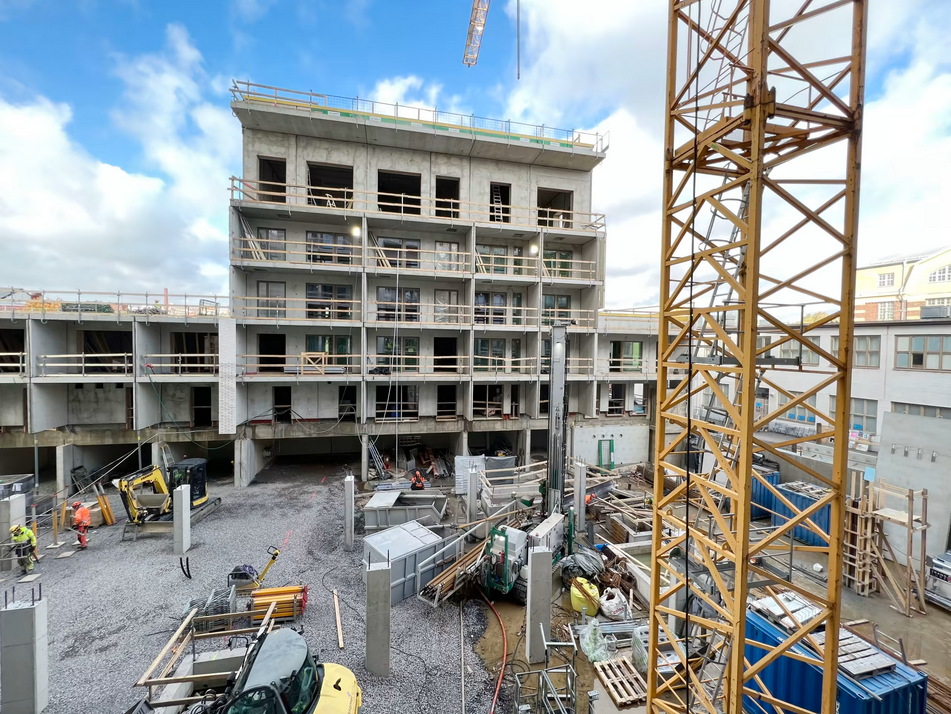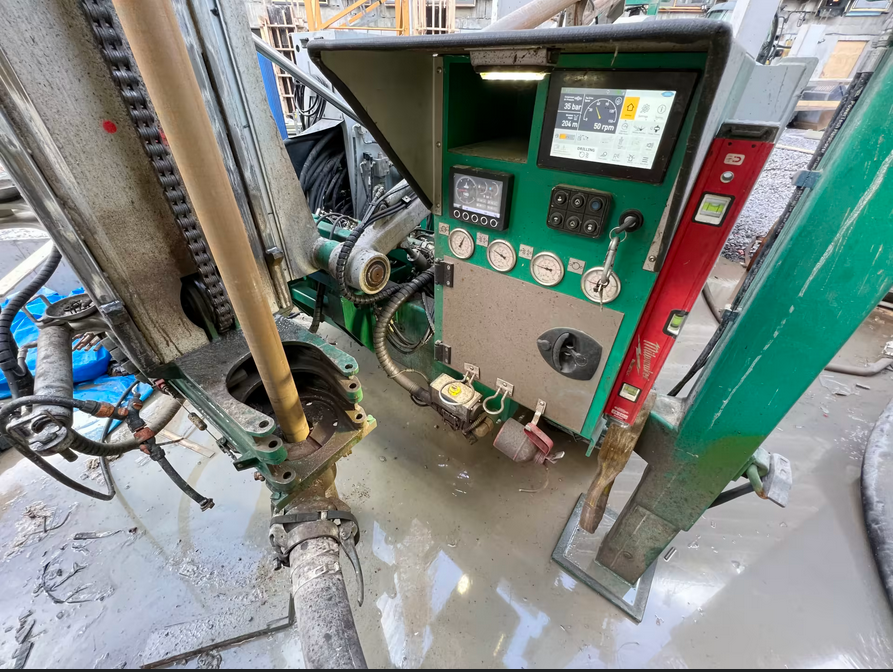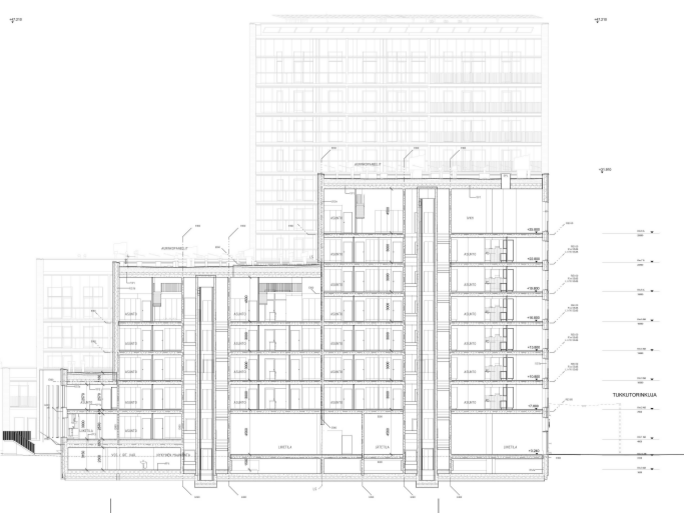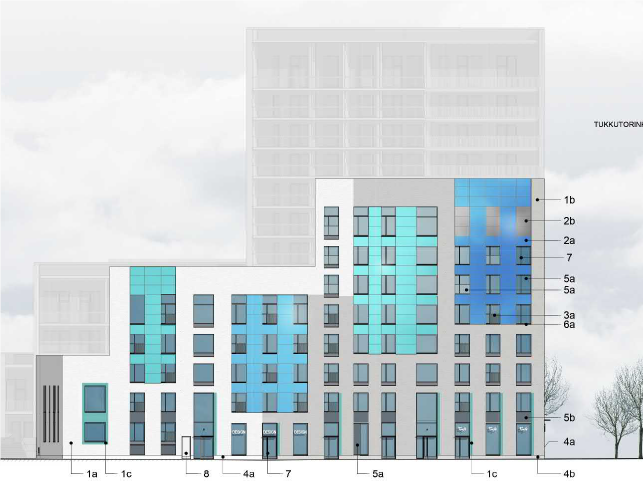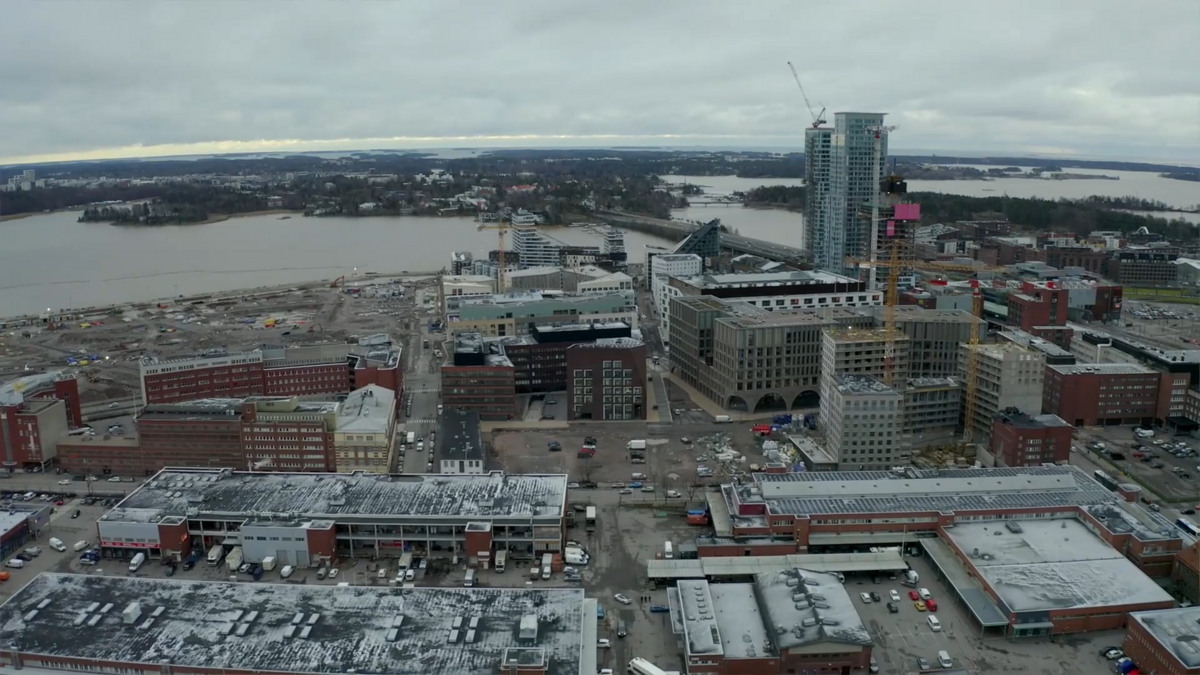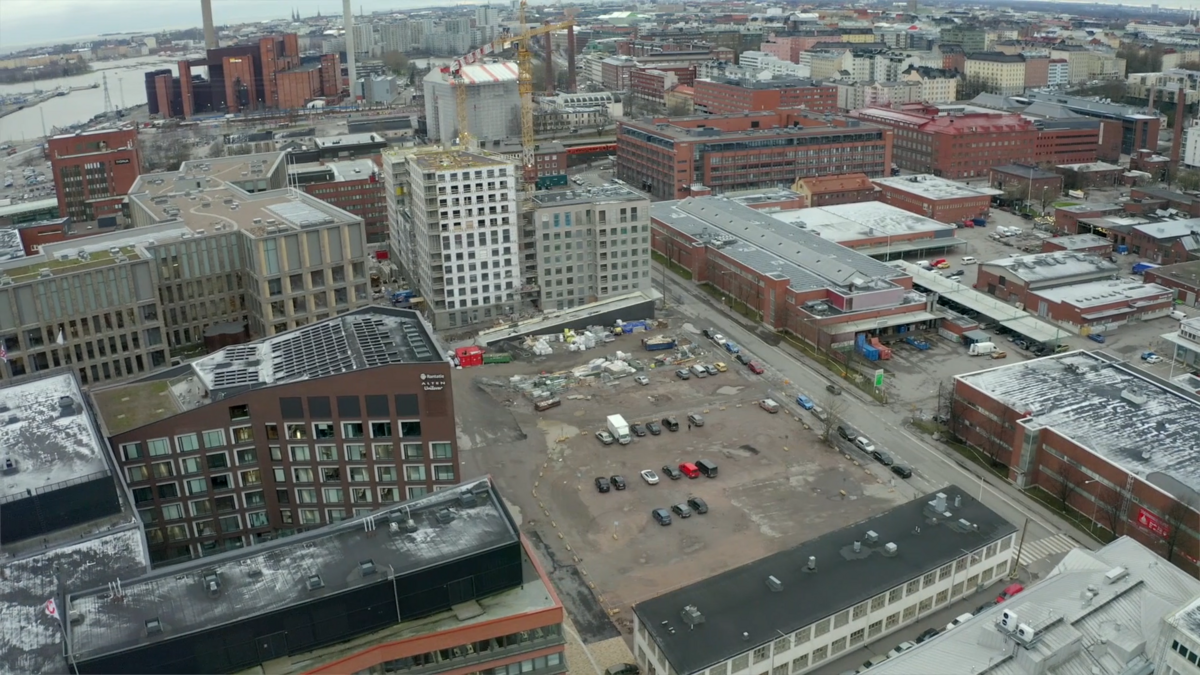 Main stakeholders involved
Basso is developer of the project and coordinates the planning and construction. Tom Allen Senera is developing the concept for the semi-deep ground source, hybrid energy system and smart building automation. Gebwell develops the heat pumps to be integrated in the system and Muovitech is responsible for a improved design of the collectors in the boreholes. VTT, the Technical Research Centre of Finland, guides on system design, smart control and optimisation, and simulation and will monitor and evaluate building and system performance once apartments are occupied.
The City of Helsinki is participating in the demonstration project via its Re-thinking Urban Housing programme targeting to increase quality and appeal of urban living by integrating new, personalised solutions..